Institute of
Neuroscience
World-Class Neurological Care
Why Choose UTRGV Institute of Neuroscience?
The UTRGV Institute of Neuroscience provides the highest quality of neurological care and cutting-edge research in the Rio Grande Valley.
Our world-renowned neurologists, clinical specialists, and scientists work together to create personalized diagnostic and treatment plans for every patient.
You can now experience world-class neurological care, close to home.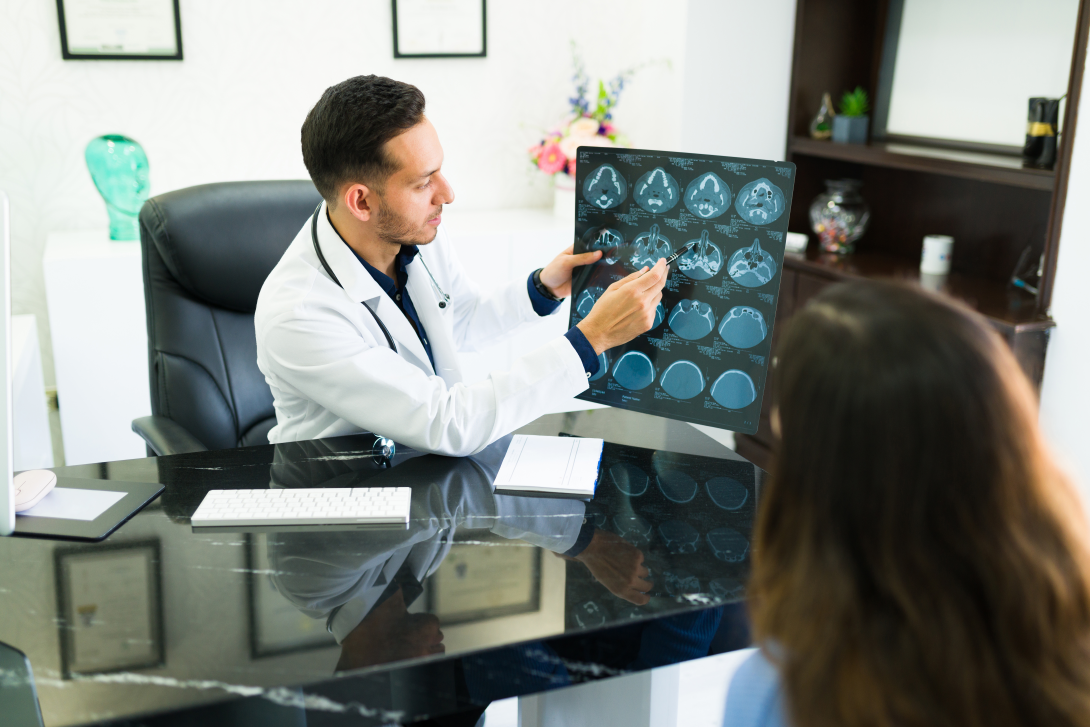 Hours & Directions
Hours of Operation
Monday - Friday 8 AM to 5 PM
Institute of Neuroscience
2902 Haine Drive
Harlingen, TX 78550
Phone: Clinical: (956) 296-4000, Research: (956) 296-4001
Fax: Clinical: (956) 296-2842, Research: (956) 296-2843
Conditions and Treatments
General Adult Neurology
General Pediatric Neurology
Epilepsy
Multiple Sclerosis and Related Conditions
Neuromuscular Disorders
Acoustic neuroma
Alzheimer's disease
Ataxia
Autoimmune encephalopathy
Autonomic failure
Back pain
Balance problems
Bell's palsy
Benign intracranial hypertension
Benign peripheral nerve tumor
Brown-Sequard syndrome
Carpal tunnel syndrome
Cauda equina syndrome
Central nervous system inflammatory demyelinating diseases
Cerebellar degeneration
Cervical dystonia
Cervical pain
Cervical spinal stenosis
Cervical spondylosis
Chorea
Chronic daily headaches
Chronic traumatic encephalopathy
Cluster headache
Cognitive disorders
Cognitive impairment
Complex regional pain syndrome
Concussion
Corticobasal degeneration
Creutzfeldt-Jakob disease
Degenerative disk disease
Dementia
Demyelinating disease
Dermatomyositis
Diabetic amyotrophy
Dystonia
Encephalopathy
Essential tremor
External compression headaches
Facial spasms
Familial tremor
Frontotemporal dementia
Gait disturbance
Gait unsteadiness
Hashimoto encephalopathy
Head injury
Headaches
Hemiballismus
Hemifacial spasm
Hemiparesis
Huntington's disease
Ice pick pain headache
Incoordination
Lewy body dementia
Limbic encephalitis
Memory loss
Migraine
Mild cognitive impairment (MCI)
Mononeuropathies
Motor neuron disease
Movement disorders
Multiple mononeuropathies
Myelopathies
Neurocysticercosis
Neuroinfectious disease
Neuropathic pain syndromes
Neurosarcoidosis
Neurosyphilis
Normal pressure hydrocephalus
Oculomotor palsy
Papilledema
Paraneoplastic syndromes of the nervous system
Parkinson's disease
Parkinsonism
Postherpetic neuralgia
Prion disorders
Progressive multifocal leukoencephalopathy
Progressive nonspondylotic myelopathy
Progressive supranuclear palsy
Pseudobulbar palsy
Pseudotumor cerebri
Restless legs syndrome
Sciatica
Scoliosis
Semantic dementia
Speech disturbance
Spinal abscess
Spinal cord injury
Spinocerebellar ataxia
Syringomyelia
Tardive dyskinesia
Tension headache
Thalamic pain
Third nerve palsy
Tics
Torticollis
Transient global amnesia
Tremor
Trigeminal neuralgia
Vertigo
Visual loss
General Pediatric Neurology
Acid maltase deficiency
Adrenoleukodystrophy
Amyotrophic lateral sclerosis (ALS)
Angelman syndrome
Brachial plexus injury
Carnitine deficiency
Cerebral palsy
Chiari malformation
Congenital myasthenic syndromes
Congenital myopathies
Cranial nerve palsy
Craniosynostosis
Epilepsy
Friedreich's ataxia
Hydrocephalus
Myasthenia gravis
Neuropathies
Pediatric hydrocephalus
Spinocerebellar ataxia
Tics
Multiple Sclerosis and Related Conditions
Acute disseminated encephalomyelitis
Multiple sclerosis
Neuromyelitis optica
Optic neuritis
Transverse myelitis
Adrenoleukodystrophy
Amyotrophic lateral sclerosis (ALS)
Autonomic neuropathy
Brachial plexus neuropathy
Cervical radiculopathy
Charcot-Marie-Tooth disease
Chronic inflammatory demyelinating polyradiculoneuropathy (CIDP)
Congenital myasthenic syndromes
Congenital myopathies
Cramp-fasciculation syndrome
Demyelinating neuropathy
Diabetic neuropathy
Facioscapulohumeral muscular dystrophy
Femoral neuropathy
Glycogen storage disease type V (McArdle's disease)
Hereditary neuropathies
Inclusion body myositis
Inflammatory myopathies
Lambert-Eaton myasthenic syndrome (LEMS)
Limb girdle dystrophy
Median neuropathy
Metabolic myopathy
Mitochondrial myopathy
Mononeuritis multiplex
Multifocal motor neuropathy
Multiple system atrophy (MSA)
Muscle atrophy
Muscular dystrophy
Myasthenia gravis
Myoglobinuria with muscle disease
Myositis
Myotonia congenita
Myotonic disorders
Myotonic dystrophy
Neuralgic amyotrophy
Neuromyotonia
Peripheral nerve injuries
Peripheral neuropathy
Peroneal neuropathy
Polymyositis
Polyneuropathy
Polyradiculopathy
Post-polio syndrome
Primary lateral sclerosis (PLS)
Progressive bulbar palsy
Radial neuropathy
Sensory neuropathy
Small fiber neuropathy
Spasticity
Ulnar neuropath
---
Advanced Neuro-Imaging
Our advanced neuroimaging capabilities include a state-of-the-art GE architect MRI, high-resolution CT scanner, and a GE Caring Suite. The Caring Suite (first of its kind in the Rio Grande Valley) provides a soothing environment to reduce patient stress during their MRI exam. 
Infusion Suite
We provide approved intravenous therapies for neurological disorders in our comfortable infusion suite. We provide infusion therapy and therapeutic injections for patients with neurological disorders in our comfortable infusion suite.
Advanced Neurodiagnostics
We perform electroencephalography (EEG) tests on-site to help diagnose and monitor people with epilepsy. Electromyography and nerve conduction studies help our specialists diagnose disorders of the muscles and nerves.
Vestibular Diagnostic
Our state-of-the-art vestibular testing lab helps determine the causes of dizziness and imbalance and is the only one in the region.
---
Research at the Institute of Neuroscience
What is Clinical Science Research?
Innovative clinical science research conducted at the Institute of Neuroscience is vital to discovering medical breakthroughs and delivering high quality, patient-centered neurological care. From basic science to clinical and translational research, our scientists build on those findings to develop new and better interventions and treatments to improve patient outcomes.
Our Ambulatory Clinical Research Unit offers a highly personalized and professional environment for clinical research participants.
Current Research at ION:
Addiction & Mood Disorders
Alzheimer Disease
Bipolar Disorder and Alcohol Use Disorder
Depression and Alcohol Use Disorders
Neuromodulation Research Lab
Epilepsy
Muscular Dystrophy
Stroke Recovery
To view all current research, visit the SOM Institute of Neuroscience website.
Clinical Trials and Research
Our scientists conduct multidisciplinary research to grow our understanding of the functions and mechanisms that impact brain health. Clinical trials provide important research for a wide range of brain and neurological conditions.
Do you want to participate in a clinical trial? Get in touch by completing the form below.
---
Providers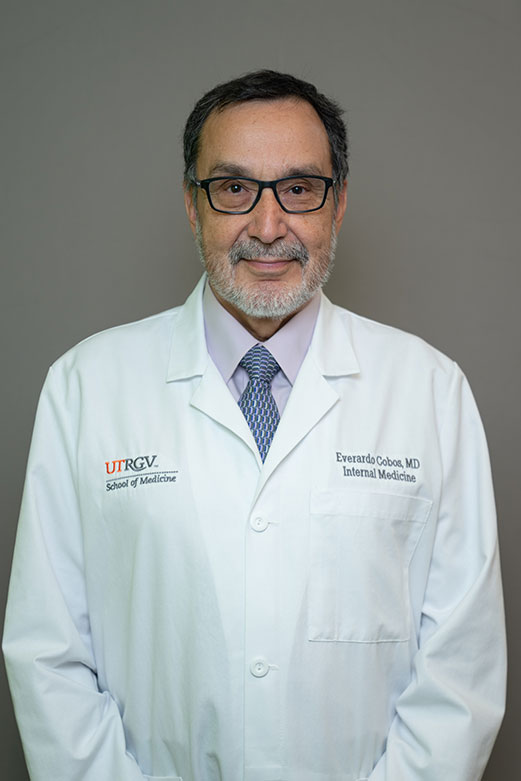 Everardo Cobos, MD, FACP
Medical Oncologist / Hematologist
Provider Profile
Nawaz Hack, MD
Neurology Specialist
Provider Profile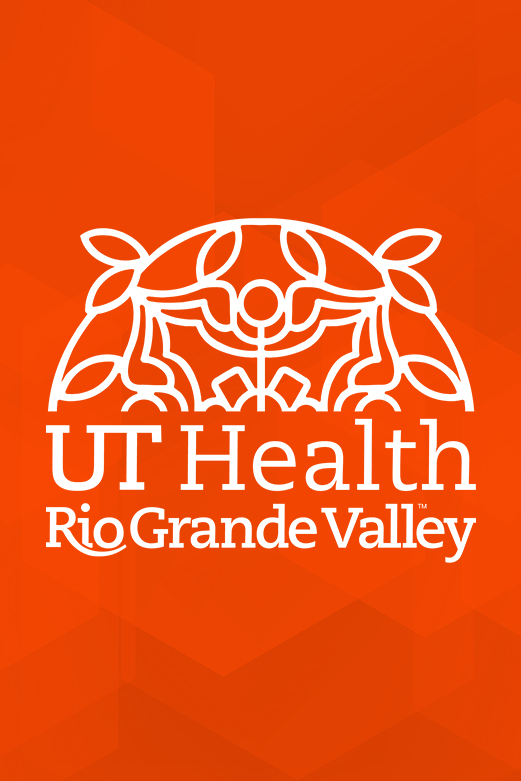 Meg Hansen, PA
Physician Assistant
Provider Profile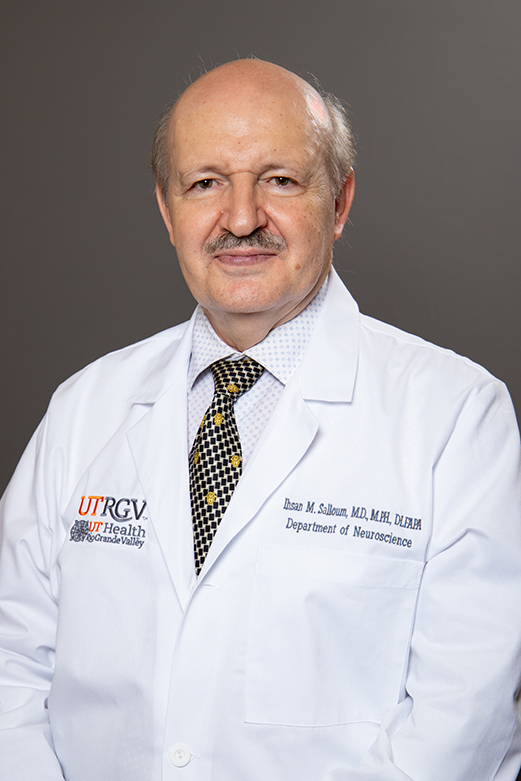 Ihsan M. Salloum, MD, MPH
Director of the Institute of Neuroscience
Provider Profile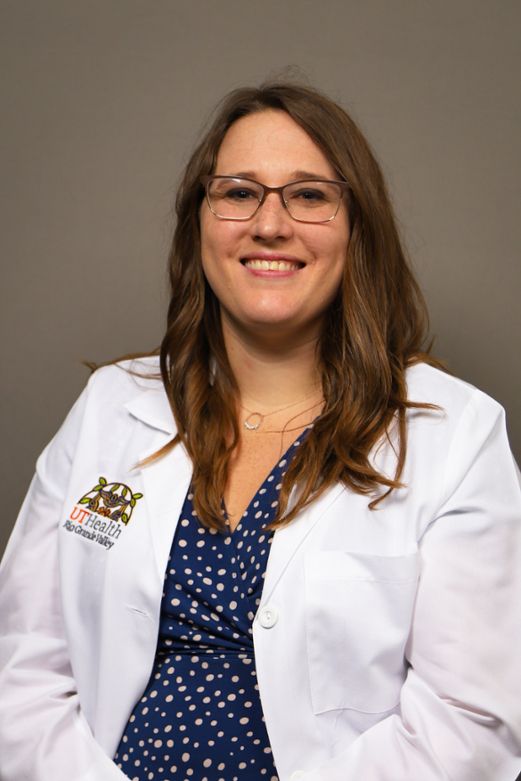 Brianna Woodliff, MD
Pediatric Neurologist
Provider Profile
---
Insurance Accepted
UT Health RGV currently accepts most major health insurance carriers. We may participate in some, but not all, products offered by an individual or group health plan.
To verify that we accept your particular insurance plan, please call the UT Health RGV Patient Communication Center at 1-833-UTRGVMD (1-833-887-4863).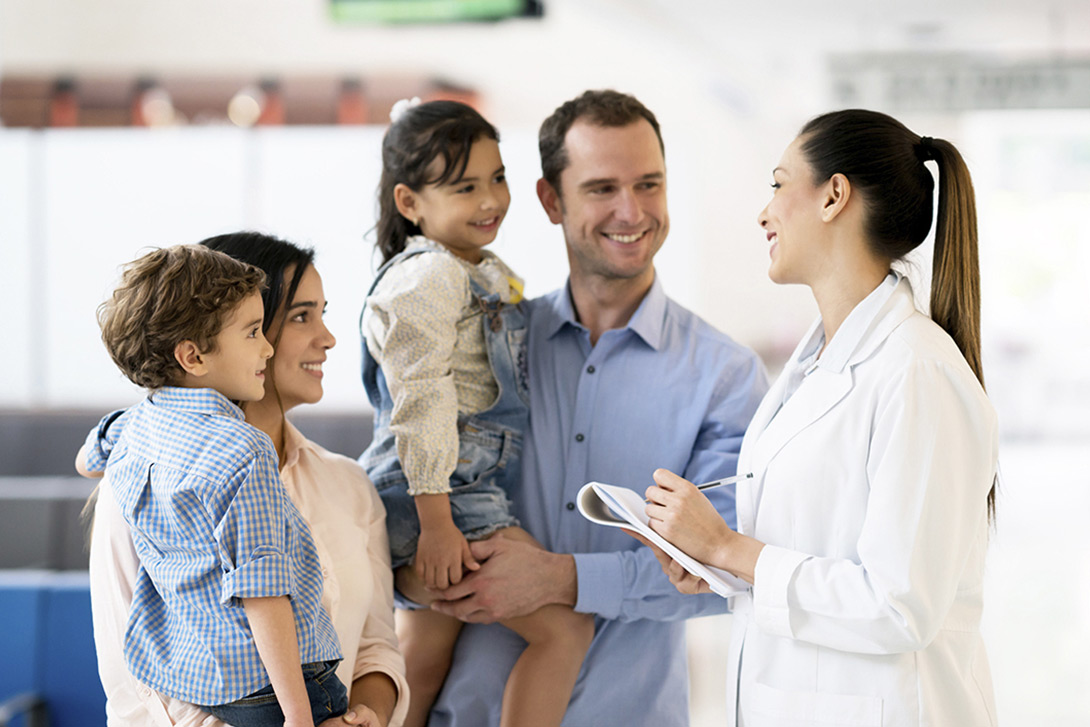 ---